The nucleus of the Association was formed in 1978 at a conference in Wollongong, held to discuss the building of the coal loader, where it was clearly recognised that coal related local government areas needed to present a comprehensive, co-ordinated and co-operative approach to State and Federal Government. Rapid development of the coal industry in the southern areas was causing concern, as it was in the Hunter region.
An alliance formed at a conference convened by Wollongong City Council in 1982 saw the birth of the Association of Coal Related Councils.
In 1993, the Association was approached to represent a metalliferous council and it became apparent that the Association could equally represent both interests and subsequently became the Association of Mine Related Councils.
In 1999, the Association expanded its base once again to represent Local Government in all aspects of mining, including extractive industries, gas exploration, quarries and minerals.
Strategic Plan 2018-2020 – Adopted 23rd February 2018
The Logo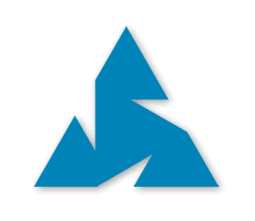 The three arms of the triangle represent the components of the Association; councils, community and mines.
The triangular shape is recognised as the most stable geometric shape and represents consistency, stability, balance, and quality.
The logo also looks like a stylised mining tool.
The Cobalt blue colour was selected because of its association with the name of a metal.