Introduction
Delegates, here is the January MERC Newsletter, please circulate the Newsletter to your fellow Councillors and senior staff, so they can appreciate and understand the excellent work the Association and you are doing on behalf of your Council and community, with regard to mining and energy related matters.
COVID-19 Virus Impact on MERC
The NSW Government continues to work very closely with Councils to support communities across the state in response to COVID and the changing hotspots. Consequently, there will be changes as circumstances alter that will affect MERC and members going forward due to the NSW Government's respective Ministerial Public Health Orders to implement controls as necessary to combat the COVID virus. If there is a resurgence of the virus from time to time the 2021 meetings may be affected.
The next MERC Ordinary meeting will be as a "face to face" meeting at Wollongong with capability to attend by video conference and the Executive Committee having a zoom meeting on 19th February 2021, in view of the Covid position.
Two year terms and Nominations for Executive Committee
MERC is to consider the Executive Committee being elected for two year terms and to clarify the wording in Clause 7.1 of the constitution on the composition of the Executive Committee on whether two from any one member Council can be on it, at the Special General on 26th February 2021 before the Ordinary meeting. Executive Committee has re worded Clause 7.1 as a guide.
Next Meetings for the Association in 2021
Wollongong City Council has generously agreed to host the next meeting of MERC on  26th February 2021 in the Novatel, with delegates meeting for a Network Dinner at Lucia's by the Sea, the evening before. A corporate rate of $55 for a meal with the choice of 5 entrees, 5 mains and 3 desserts plus own drinks has been negotiated. The menu will be distibuted and numbers/choices taken in week leading up to the dinner. The Executive Officer will circulate as soon as possible.
Arrangements with Wollongong City Council staff and Lord Mayor have concluded with the Novatel, Wollongong Northbeach Hotel chosen for the meeting in the Norfolk Room to conduct a face to face meeting with virtual attendance. This is opposite the beach and walking distance to Lucia's by the Sea from the Novatel in North Wollongong. Accommodation bookings for the corporate room rate of $175 per night weekdays except Friday can be done by ringing direct to the Hotel, (don't use booking agencies you wont get the discount) on 02 42243111 and mention the MERC meeting on 26th February 2021.
We are grateful that the Lord Mayor, Cr Gordon Bradbery will be at the networking dinner and will welcome delegates to the meeting on 26th Febraury 2021. A big thank you To Cr Dom Figliomeni, Ron Zwicker and Loretta Talevski from Wollongong City Council for setting this up for MERC delegates in such a great place to visit, why not attend meeting & stay the weekend..
Any member Councils interested in hosting the May, August or November meetings please contact the Executive Officer, noting that some of these meetings may be in Sydney to catch up with Ministers to speak on relevant issues such as Ministers Kean, Hancock and Barilaro.
Membership Campaign
MERC will be particpating in the 2021 LGNSW Annual Conference with stand, attend dinner, target/talk to potential members, to include pamphlets, notepads with "We are your voice – become a member" or suchlike (badges) on them for handouts, a banner indicating locality of members throughout NSW, a video to play on a laptop to link back to the webpage, set up a membership page on the website, etc and do a presentation to the Country Mayor's Association at a future meeting, relying on "face to face" conversation and relationship selling.
Discussions on the content of a membership web page and the marketing content with the principal of Cibis has occurred. Volunteers are still required to provide testimonials via video and Executive Officer has provided scripts and guidleines for the videos. Forbes Shire Council have offered to do a short video, if others are interested call Executive Officer, otherwise Executive Officer will pursue the Gunnedah Shire Council volunteers (Crs Hooke and Hasler).
List of Speakers for future meetings of MERC
MERC will be continually pursuing the following speakers for future meetings
Hon Rob Stokes, Minister for Planning & Public Spaces, Liberal Party;
Hon Matt Kean, Minister for Energy & Environment, Liberal Party;
Hon John Barilaro, Deputy Premier, Minister for Regional NSW, Investment & Trade, Leader of NSW National Party;
Hon Adam Marshall, Minister for Agriculture & Western NSW, National Party;
David Shoebridge MLC (Energy) & Abigail Boyd MLC (Mining), from The Greens;
Other relevant Opposition party members and government senior officers will also be pursued for meetings as required depending on locality of the meetings – Shadow Minister for Local Government (Greg Warren) keen to address delegates post COVID;
Leader of Shooters, Fishers and Farmers Party in Legislative Assembly & MP forr Orange, Phil Donato;
Relevant Senior Departmental Executives;
CEO's, Clean Energy Council and Clean Energy Finance Corporation, ARENA, and various renewable energy speakers, etc.
Speakers for the 26th February 2021 being pursued are Minister for Local Government, Minister for Energy & Environment and Shadow Minister for Local Government, Re-Alliance and Geni Energy.
Research Fellowship Update
It looks like getting a development project to suit is becoming a real issue for the PhD Research Project for MERC and despite the fact progress has been made with a web – interface platform and the Project Evaluation Plan, the project is having difficulty getting off the ground which does not augur well for its' future. In recent discussions with Peter there is nothing on the horizon unfortunately.
The Executive Committee on 20th November 2020 after discussions with Peter Dupen decided to extend the project until next meeting in February 2021 to determine the future of the project if a development project can't be found, it will likely be squashed and other options considered. At the time of printing this newsletter the situation remains the same.
Strategic Plan 2020 – 2023 Review
The Strategic Plan 2020-23 Strategic Directions, Deliverables and Actions compiled by the working party has been adopted by delegates at the Ordinary meeting on 27th November 2020 and is full of new strategies to be implemented  over the next three years which will hopefully  help with membership and members. It is on our web page for reference.
Update on CRC for Transformations in Mining Economies
MERC was invited last year to be a NSW partner in the establishment of the national Cooperative Research Centre (CRC) for Transformations in Mining Economies (CRC TiME) being established in Perth, Western Australia, at University of Western Australia, at no cost to MERC. This fits in with our strategic plan by being involved in making a difference through research partnerships with Universities and industry in Australia on various topics such as rehabilitation and post mining impacts on economies.
The national partnership was required to get the grant to set up the CRC for transforming mining economies from mining to no mining plus value add them. More will come from this partnership and delegates will be kept informed in due course from their regular newsletters.
The Executive Officer has confirmed an interest in participating in order for MERC to stay in the loop to see what opportunities may emerge for MERC and members in accordance with our Strategic Plan deliverables with research. Regular emails are received on progress however Covid has had an impact on this research project.
The CEO, Guy Bloggs submitted this report on their progress in 2020 "We reflect on our progress over the last 12 months. The year started with the incredibly exciting news that our CRC was awarded $29.5m in funding from the Australian Government. This was the culmination of years of hard work and support from many people across our partner base and beyond.
As with any transition, the shift from developing a robust business case and successful bid for our CRC, to the reality of developing a new organisation dedicated to delivering new solutions for mine closure and post mine transitions, was daunting. We are incredibly proud to say, that over 2020 our CRC was formed & began delivery thanks our dedicated staff and partners.
As we look to 2021, we see another transition as we move from formation to long term operation. This will bring the opportunity to build our collaborative effort, prioritise research that will deliver step change, create translational systems that will enable effective sharing of knowledge and deliver solutions that can be readily used and implemented in operational systems.
Finally, throughout our CRC's formation, the consensus view of the major challenge we face in delivering positive post mine futures is 'disconnect'. 'Disconnect' occurs at many levels despite the shared nature of the challenge and the potential opportunity it presents for many stakeholders. We now have a unique opportunity to address these disconnects through a cooperative research centre that connects multiple disciplines, stakeholders and thought leaders. "Great discoveries and improvements invariably involve the cooperation of many minds" Alexander Graham Bell
Renewable Energy Zones
The NSW Government is implementing three pilots and one of them is the 3,000 megawatt Renewable Energy Zone (REZ) in the Central-West of NSW as part of their Electricity Strategy, Net Zero Plan and the Commonwealth-NSW Memorandum of Understanding on Energy and Emissions. Stu Hodgson addressed delegates on the REZ at the Executive Committee meeting on 14th August 2020 and indicated that they would like MERC to have a representative on their Regional Reference Group (RRG) going forward, more details to come.
An inaugural Regional Reference Group (RRG) Central West REZ meeting was held on 29th October 2020 to establish the terms of reference for the quarterly meetings. MERC to be involved going forward with Executive Officer being part of the three pilot groups to provide feedback to MERC members. For more information about NSW REZs please visit www.energy.nsw.gov.au/renewable-energy-zones, or email the team at rez@planning.nsw.gov.au.
James Hayes, CEO, Energy Corporation of NSW and Deputy Secretary Energy, Climate Change, and Sustainability had this to say in December 2020 to MERC: "Thank you for being part of a very successful year for the NSW energy sector. It was great to see the way this sector worked together to overcome the significant challenges of 2020 and to continue to deliver this essential service for NSW households, businesses and communities.
As you may know, last month, the NSW Government released the NSW Electricity Infrastructure Roadmap. The Roadmap sets out an integrated framework to coordinate transmission, renewable energy, storage and firming and to make energy more reliable, affordable and clean for NSW households and businesses. It will transform our regions, driving $32 billion of investment and 9,000 jobs, helping communities recover from drought, bushfires and COVID-19.
The Roadmap's enabling legislation was assented to earlier this month, adding two new Renewable Energy Zones in the Hunter-Central Coast and Illawarra, as well as a Renewable Energy Sector Board and Renewable Jobs Advocate.
The Roadmap is about getting the settings right for consumers and investors and ensuring new energy infrastructure is built on time and in places where communities want it. That's why early and meaningful stakeholder engagement is so important to us. Thank you to those of you who participated in our recent webinars. Your early feedback has already helped us with program and engagement planning.
2021 is set to be a transformative year for the NSW energy sector as we develop and put into place the foundations for the Roadmap.  We look forward to continued input from and engagement with you all. With the development of the transmission network for the Central-West Orana Renewable Energy Zone already underway as a critical state significant infrastructure project, we expect to focus our first industry consultation in Q1 2021 on the network access scheme. This will help inform the making of regulations to support the scheme. It will be the first of many conversations to come, which will also cover the transmission efficiency test, Electricity Infrastructure Investment Safeguard (the Long Term Energy Service Agreements), scheme administration and more.
We will also ramp up on-the-ground engagement and consultation with regional stakeholders to make sure the Roadmap delivers enduring benefits to communities who host energy infrastructure. We look forward to continuing to work with you in the new year. The link for more details is as follows:
https://www.nsw.gov.au/media-releases/manufacturing-renewables-taskforce-to-boost-regional-jobs-and-local-industry
Rating Review by LGNSW – IPART Review Recommendation 34
Further to the information above raised with the Productivity Commissioner on 14th August 2020, MERC distributed the IPART report and State Government's response, it was discussed further by delegates on 27th November 2020, since then the Executive Officer has been in contact with LGNSW about their rates modelling and actions since the LGNSW Conference.
Delegates on 27th November 2020, raised their concerns about the possibility of the State Government passing legislation that will have a negative impact for Councils with mining rating. MERC will do a submission based on the comments made at the Blayney meeting, the Motions passed at the LGNSW Conference and input from rating personnel where required.
The link for the background document, media release and the draft bill, consultation process, etc is bleow, click on it. Please read it and  assess how your Council may be affected if implemented.
https://www.olg.nsw.gov.au/councils/policy-and-legislation/fairer-rating-system-consultation/
Related Matters of Interest – Mining and Energy Issues
"Australian Wind Alliance now RE-Alliance" From Andrew Bray, National Director "Today, we are re-launching as RE-Alliance, a trusted, independent organisation that works with regional Australian communities and the renewable energy industry. Over the past seven years, our work as the Australian Wind Alliance has brought together communities, businesses and individuals to support more wind energy for Australia. Today we are excited to announce that we are expanding our mission to include not just wind but all renewable energies and rebranding as RE-Alliance. 
Click here to watch our launch video and find out more about RE-Alliance.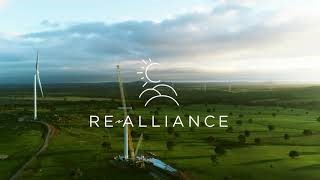 Our vision is for the renewable energy transformation in Australia to deliver sustainable, long-term community benefits to regional communities. 
Our new, bigger mission will see us work with local communities, government and industry to develop innovative ways for all forms of renewables to deliver benefits for regional Australia. RE-Alliance will act as a facilitator in the renewables space, to ensure a positive and just transition for all. We're here to make sure that when you live in a renewable energy area, you will see tangible benefits for your community – like high quality jobs and apprenticeships for local people, industry contribution to community initiatives and opportunities for community-ownership of renewables.
To do this work, we need to continue building strong relationships in renewable energy communities. Can you help us spread the word about RE-Alliance by watching and sharing our launch video today? We can't wait for this exciting new phase and will be in touch soon with more information about renewable energy projects around the country and ways you can be involved". 
"Liddell Extension 'One of the Lowest ranked' options, Government Modelling says" Journalist from Renew Economy Michael Mazengarb, 2nd December 2020 writes:
Government-commissioned modelling has shown that attempting to extend the life of the Liddell power station – long the favoured option of many in the Coalition government – ranks as one of the worst options for maintaining reliable supplies of power in New South Wales.
The modelling, which was quietly published by the Morrison government on Tuesday, shows that better outcomes could be achieved by investing in new energy storage projects, and that wind and solar could provide lower-cost supplies of power. The Coalition government has threatened to intervene to prevent the closure of the Liddell power station, either by acquiring the power station or paying for an extension to its operating life. But the government commissioned modelling shows that this was not the best approach to ensuring cheap and reliable power for New South Wales.
After withholding their release following publication of the report of the Liddell Taskforce, the Department of Industry, Science, Energy and Resources published two sets of modelling, detailing the predicted impacts of the closure of the Liddell power station, and assessing the different options available to replace the ageing power station with new projects.
It is understood the Morrison government published the modelling after being told the Australian Greens would seek a parliamentary order for their release through the federal senate. The modelling, completed late last year by Frontier Economics and the Australian Energy Market Operator, found an extension to the life of the Liddell power station ranked amongst one of the worst options, compared to alternatives that included the construction of new pumped hydro energy storage projects.
AEMO found that the continued operation of the Liddell power station would underperform across many of the key criteria assessed, including the ability to deliver flexible power supplies. An extension of the Liddell power station was also accessed as having unacceptably high rates of forced outages, reflecting the diminishing reliability of a power station that is almost 50 years old.
"Liddell's current operations and its life extension option were found to fall short of some 2025 system needs and represents one of the lowest ranked replacement options," the AEMO report says. The minimal expected 2025 system need generally requires more flexible and responsive generation and less dispatchable capacity than Liddell's current operations, as a result of additional generation and interconnection already coming online."
The Morrison government has threatened to intervene in the energy market by constructing a new 250MW gas-fired generator in New South Wales, initially suggesting that it would build a gas plant as large as 1,000MW in capacity, arguing that a new power station of that kind would be necessary to provide a like-for-like replacement of the Liddell power station.
However, the AEMO modelling found that the construction of a new open cycle gas turbine would also underperform as a potential replacement for Liddell, scoring only slightly better than a Liddell extension. AEMO also predicated its modelling on needing just 215MW of new generation capacity to bridge any gap left by Liddell's closure, a figure that has been further revised downwards, to just 154MW in the most recent Electricity Statement of Opportunities, published by the marker operator.
Australian Greens leader Adam Bandt says the modelling showed the Morrison government's push to construct a new gas-fired generator was not justified by the advice being given to the government. "Never trust anything Angus Taylor says about numbers," Bandt said. "AEMO's modelling confirms that Minister Taylor's 1,000 MW dispatchable energy gap is a fiction, a fiction designed to prop up public funding for more dirty gas capacity to please his big fossil donors. With the Liddell Taskforce Report and more recent Reputex modelling both showing no need for a publicly funded gas-fired power station, it's time for Angus Taylor to dump his white elephant of a project and get behind a 100% renewable energy future."
AEMO's assessment found that there may already be sufficient investment underway in the energy market to fill any gap left by Liddell's closure, finding that a combination of the Snowy 2.0 expansion and the establishment of the HumeLink interconnector between New South Wales and Victoria, would satisfy the requirements for a like-for-like replacement of Liddell power station. However, AEMO noted that it was unlikely that both Snowy 2.0 and HumeLink would be completed prior to the scheduled closure of the Liddell power station in 2023. "Pumped storage scores highly in the 2025 system needs assessment but does not meet all needs, and any new pumped storage project is expected to be available in 2024 at the earliest, which is after the scheduled closure of Liddell in April 2023," AEMO said.
AEMO's assessment also found that the development of new wind and solar projects, combined with some form of firming capacity, would also be sufficient to fill a gap left by Liddell, and was a better option than attempting to extend the operating life of Liddell.
The Frontier economics modelling showed that it was likely that wholesale electricity prices in New South Wales would rise following the closure of the Liddell power station, but that this effect would also be short-lived, and much smaller than increases seen following the closure of the Hazelwood power station in Victoria. Frontier found that electricity prices would stabilise as more wind and solar capacity entered the market, including new projects delivered as a result of the NSW government's Emerging Energy Program.
Both pieces of modelling were undertaken prior to the announcement of the NSW government's ambitious electricity infrastructure strategy, that has now been formally legislated, and is aiming to deliver as much as 12GW of new wind and solar projects, and 2GW of energy storage projects, by 2030.
"NSW Green Lights 65MW Tamworth Solar Farm & Big Battery" Journalist Sophie Vorrath, on 2nd Dec 2020 writes: "The New South Wales government has delivered an early Christmas present to Barnaby Joyce this year, with plans for a new solar farm and big battery in his New England electorate approved for construction on Monday.
The NSW department of planning, industry and the environment gave the all clear – with the usual variety of conditions – for the 65MW Tamworth Solar Farm, which is being developed by an outfit of the same name, alongside a 19MW/19MWh lithium-ion battery energy storage system. The project, which is classified as "state significant," will be developed on agricultural land around 20km west of Tamworth in the New England North West region of NSW.
In its notice of decision, the department said the key reasons for granting consent to the project included the range of benefits the solar farm promised to provide for the region, including a capital investment of around $104 million and the creation of more than 200 construction jobs. The proposed battery energy storage system was also considered a plus, for providing solar energy for dispatch to the National Energy Market and assisting in transitioning the electricity sector from coal and gas fired power stations to renewable energy.
"Importantly, the energy storage facility would enable the project to store solar energy for dispatch to the grid outside of daylight hours and / or during periods of peak demand, which has the potential to contribute to increased grid stability and energy security," the department said in its State Significant Development assessment.
Once complete, the solar farm is slated to generate enough electricity to power around 30,000 homes, saving over 131,000 tonnes of greenhouse gas emissions per year. The project will connect to the grid via TransGrid's transmission line which traverses the site.
According to the decision summary, the local Council did not object to the solar farm going ahead, and the project received good support from the community, with just five public submissions, only one of which objected to the project. Not bad considering the documents note there are nine non-associated rural residences within 2km of the site. The key issues raised in the objection related to impact on prime agricultural farming land, traffic impacts, removal of native vegetation and associated visual impacts and impacts of road generated dust on residents.
"Green power props up reliability" Industrial Careers article 30th November 2020: New renewable sources should help shore up reliability this summer. The Australian Energy Market Operator (AEMO) has released its Summer Readiness Plan. The report expects Australia will have sufficient energy supply across the National Electricity Market (NEM) this summer, but uncertainty remains on the impact of COVID-19.
Each year, AEMO prepares a summer plan, collaborating with generation and transmission network providers, federal and state governments, and key agencies to actively manage heightened risks to power system operations. AEMO's Chief Operations Officer, Michael Gatt, says that operating conditions for summer are looking favourable, with additional generation capacity, an expected reduction in maximum demand compared to last summer, and current generator outages expected to be completed before the end of the year.
"We're expecting less intense heatwave and bushfire conditions than last summer, but these still remain a prominent risk over this period. There is also an increased risk of tropical cyclones and flooding due to anticipated La Nina weather patterns," Mr Gatt said."However, the NEM is in a more positive supply-demand position heading into the 2020/21 summer, with no supply shortfalls in excess of the reliability standard projected.
"This is primarily driven by up to 3,400 megawatts (MW) of new wind and solar generation capacity added since last summer, along with generation units expected to complete their planned outages before Christmas," he said.
As a precautionary measure, AEMO has received expressions of interest for more than 1,900 MW of additional reserves through the Reliability and Emergency Reserve Trader (RERT) panel function. These are used only if the market does not respond with enough supply or demand resources to meet the reliability standard or manage power system security incidents, such as the loss of multiple generation or transmission assets
"In consultation with governments, AEMO is entering into short notice panel agreements for RERT in Victoria, South Australia, Queensland and New South Wales," Mr Gatt said. "These panel agreements allow AEMO to manage the risk of not meeting the reliability standard, without committing to reserve contracts or availability payments until they are needed," he said.
"Murdoch & the Nationals Join Forces against NSW and Renewable Energy Stuff" Sophie Vorrath in Renew Economy 4th December 2020, writes: The one difference in this country, the massive difference between the Labor Party and the Liberal Party, is energy policy."
Thus, in one comment, did Sky News host Peter Gleeson neatly cut to the root of Australia's crippling energy policy divide while also explaining the reaction of the nation's far-right to the New South Wales Liberal Party's warm embrace of renewables. It's one thing for wacky Labor governments to support "green stuff," but for the Liberal government of a blue-ribbon coal state like New South Wales?
Sure, the Liberal government of South Australia has a 100 per cent renewable target, and the Liberal government of Tasmania has a 200 per cent target for renewable, but now the Liberal government of NSW – the biggest state grid – has gone off and formulated a policy underpinned by $32 billion of wind, solar and storage, and voted it through parliament!
Certainly, this flagrant blurring of party lines was far too much for the likes of Matt Canavan and Barnaby Joyce, who on the same day that The Australian published an eight-page special on coal, joined the equally outraged folk at Rupert Murdoch's Sky News to stress how important is was that everyone just stay in their political lane – facts and climate be damned.
"We keep on going down this fruitless path of putting more and more into renewables. We are told that renewables are cheaper than coal, but if they were cheaper than coal, why does the NSW government have to put taxes on your power bills to pay off the investors in renewable energy?" Canavan fumed in an interview with Gleeson on Sky News.
"If they were cheaper, people would be investing in them. They would be jumping out of buildings to invest in them, because they'd be cheaper, they'd undercut the current price and they'd make a lot of money out of them. That's a myth. And the reality is these are dud investments that need to be propped up, and they're propped up on the back of pensioners and poorer people who can't afford their power bills, and they're going to go up because of the NSW government's desire to ram through renewable energy into people's homes," he said.
Of course, Canavan is wrong on so many counts. The NSW plan is not a tax on power bills, more an underwriting deal that only comes into place if electricity prices fall too far. In other words, if the plan costs anything, it's because the state and consumers are already saving more.
So angry is Canavan that gas won't even cut it, it's coal or nothing for NSW as far as he is concerned. "We should drop this plan to build a gas-fire power station in the world's best thermal coal basin, in the Hunter Valley, … and build a coal-fired power station there. "I was told a few months ago when I raised this issue, when I pushed for it, 'yeah that makes sense, Matt, but the NSW government doesn't want to do it.' Well, they're not cooperating with us any more so let's just get on with it.
"They can go down and build as much green, renewable energy stuff that doesn't work half the time, and we'll build something that can actually be on 95% of the time, can deliver cheap power and can get factories going again in Australia."
Peta Credlin, former Abbott advisor turned Sky News host, has also been working overtime to rectify the tear in the political space-time continuum. After all, a Liberal Party that supports renewable energy would be a death, of sorts, for the Murdoch Media and its core of conservative commentators. "You can have a frolic from a minister, but it then gets ticked off by cabinet, through a party room, and then voted on by all of those lemmings in the Liberal Party in Parliament," she said in a separate discussion on Sky News.
"It's not just crazy keen green Matt Kean, but it's all the other people that jumped over the cliff with him, I think it's nuts." "Shame on a weak cabinet in NSW," she added.
And Barnaby Joyce, whose own NSW electorate was approved for a new solar farm just this week, was equally outraged, describing Kean's Electricity Bill as a 'pixieland power plan' "There has to be a sober assessment to stop an impending fiasco as we destroy our power reliabil­ity," Mr Joyce said. "This means hard decisions by leaders and that means the PM will unfortunately otherwise be held accountable to the extent that he could have avoided an impending power collapse."
New 200MW Solar Project with Big Battery approved for NSW" Article in Renew Economy by Joshuah S Hill, 4th Dec 2020: The New South Wales government's Independent Planning Commission has given the green light to the 200MW Bonshaw solar project in the Inverell Shire, a $A238-million project which could also feature a big battery sized up to 300MW.
Being developed by GAIA Australia, the 200MW solar project and 300MW lithium-ion battery storage project is set to be built on 149-hectares of agricultural land approximately 16km south of Bonshaw.
GAIA Australia expects the project will create up to 180 construction and 10 operational jobs, and upon expected operations in mid-2022 the project will begin generating over 560GWh of renewable energy each year – the equivalent of supplying the needs of around 70,000 homes while displacing 600,000 tonnes of carbon dioxide.
The NSW Government's Department of Planning, Industry & Environment finalised its whole-of-government assessment of the Project in November this year, leading to Independent Planning Commission greenlighting construction of the project.
Only two conditions were placed on the project progressing, requiring GAIA Australia to rehabilitate the site when operations cease and requiring the submission of an Aboriginal Cultural Heritage Management Plan prior to carrying out any development which could disturb heritage items, and another which identifies specific heritage items that must not be impacted and those that must be salvaged prior to disturbance.
"The Commission agrees with the Department's Assessment … and agrees that the Project is in accordance with the [Environmental Planning & Assessment] Act and is in the public interest," its Statement of Reasons for Decision concluded.
In assessing the key issue of land-use compatibility, the Commission further noted that "the Applicant selected the Site and refined the development footprint with an aim to minimise adverse environmental impacts of the Project" and "no objections were raised in submissions regarding potential impacts upon the agricultural potential of the land."
The Bonshaw Solar Farm is one of several solar farms in the area in various stages of planning and development. The 190MW Dumaresq Solar Farm is also set to be built in the Inverell Shire which will reportedly also include a battery storage system with a maximum capacity of 190MW/380MWh.
Disclaimer The comments and details in the articles in this newsletter do not reflect the views, policies or position of the Association or its member Councils and are sourced and reproduced from public media outlets by the Executive Officer to provide information for members that they may not already be exposed to in their Local Government areas
Contacts
Clr Peter Shinton (Chair) peter.shinton@warrumbungle.nsw.gov.au 0268492000 or Greg Lamont (Executive Officer) 0407937636, info@miningrelatedcouncils.asn.au.